I finally got around to making this salad dressing and I'm happy that I did. I added to a Tex-Mex salad and…..YES! Yummy!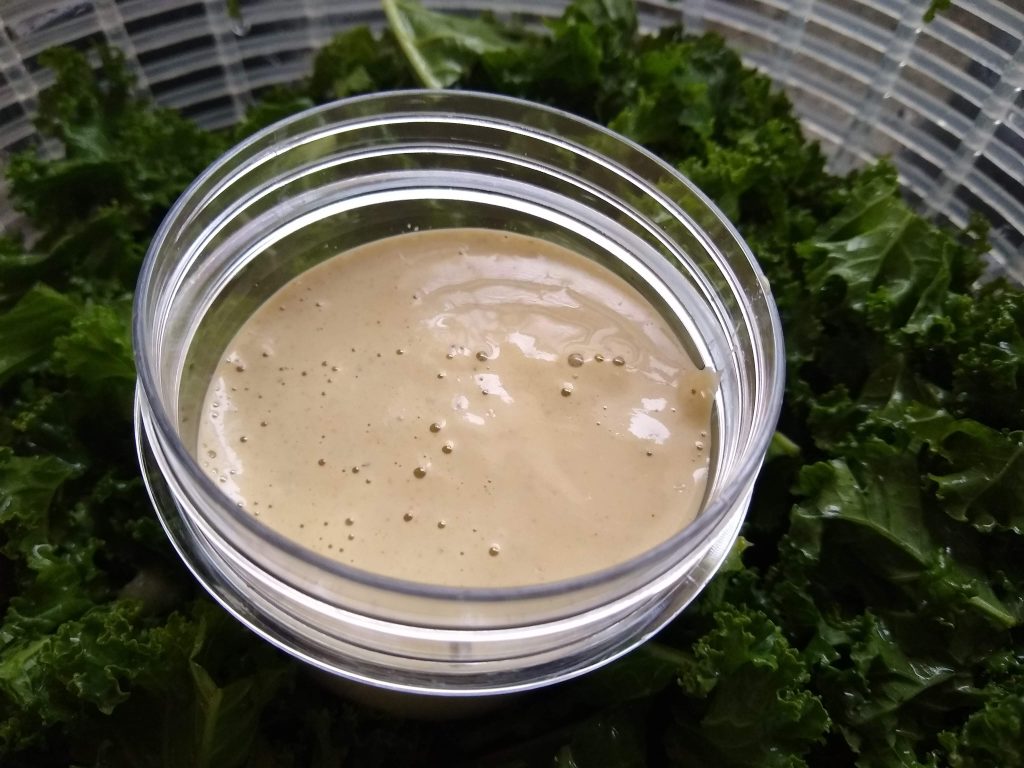 Ingredients:
3/4 cup raw cashews (soak 1 – 2 hours if you do not have a high-speed blender)
1/2 cup filtered water
Juice of 1 lemon (about 2 TBS)
1 TBS apple cider vinegar
1 clove garlic
1/2 tsp onion powder
1 tsp dried dill
1 tsp snipped chives (or the top green part of green onions)
1/2 tsp dried oregano
1/2 tsp sea salt (or to taste)
1 tsp cumin
1/2 tsp smoked paprika
Directions:
Blend all ingredients in a high-speed blender for a very smooth dressing.
Note: This dressing recipe contains 50-70 calories per TBS. (50 calories if you only use 1/2 cup cashews)