Ground Yourself Today!
Grounding has been the best and easiest therapy that I've added to my lifestyle. I do my best to let everyone know about grounding and it's super benefits. I first tell everyone to start by going barefoot in their backyard or during a walk along the beach for 30 minutes each day. If you have any type of pain/inflammation – get grounded! I noticed benefits from the very beginning. I use a universal mat under my desk because I spend long hours at the computer. I would prefer to work outdoors, but I cannot see my screen and my computer usually overheats too.  I also use a sleeping mattress cover during the night.
You must try this! Just go outside and walk barefoot! And when you are convinced and you want to ground yourself indoors, you can find what you need at UltimateLongevity.com.  Here is an article that includes a video of when I first received my Earthing.com products. Soon, I'll be posting about the amazing benefits.
Monday Night YouTube Live at 7 pm CST:  Fresh, Natural, and Live: Raw Uncut Conversations with Health Professionals by Dr. Baxter Montgomery (Cardiologist in Houston, TX)
Documentaries:
Forks Over Knives – See real people reverse their chronic diseases by following a plant-based diet.
The Invisible Vegan –  Explores the problem of unhealthy dietary patterns in the African-American community.

Websites:
I've enjoyed all the recipes of Nutrition Studies that I have tried. Batch cooking and meal prep are important for anyone who is responsible for putting meals on the table. Plus, here are some success stories.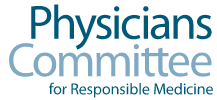 I think you will enjoy PCRM's "Exam Room Live" which airs Monday through Friday on YouTube at 12 p.m. ET. Their recipes and Food for Life Cooking Classes are so helpful. Fight Covid-19 with FOOD (PDF Downloadables of recipes)

The documentary "Forks Over Knives" is one of the very first that started me on my journey to eating plant-based foods. The meaning behind Forks Over Knives is changing the food we eat before we need the surgeries to fix conditions that are caused by our diet choices. Check out their recipes too.