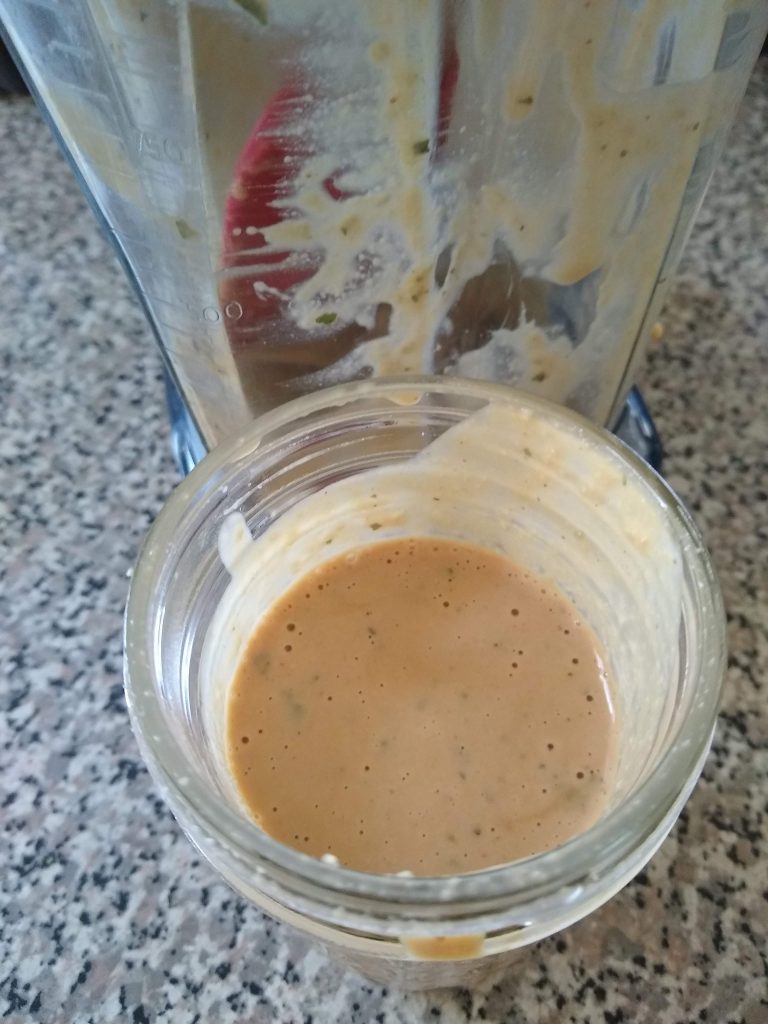 This dressing has a tangy, burst of flavor. The cashews give it a creamy texture. I used the Vitamix which made it quick and easy.
Ingredients:
1/4 cup balsamic vinegar
1/4 cup of filtered water
1 -2 small garlic cloves
1 TBS honey
1 -2 tsp Dijon mustard
1/3 cup cashews (soaked is preferable)
splash of lemon juice (optional, adds more "tang")
dried herbs of your choice (optional)
salt and pepper to taste
Directions:
Add all ingredients except for the dried herbs to a blender and blend.
Add dried herbs if using them.
Other Suggestions:
Use fresh herbs in place of dried herbs. Basil is a nice addition. (Add once blended just to chop a bit, but not to puree the fresh herbs.)
Use 1/8 cup balsamic and 1/8 cup apple cider vinegar.