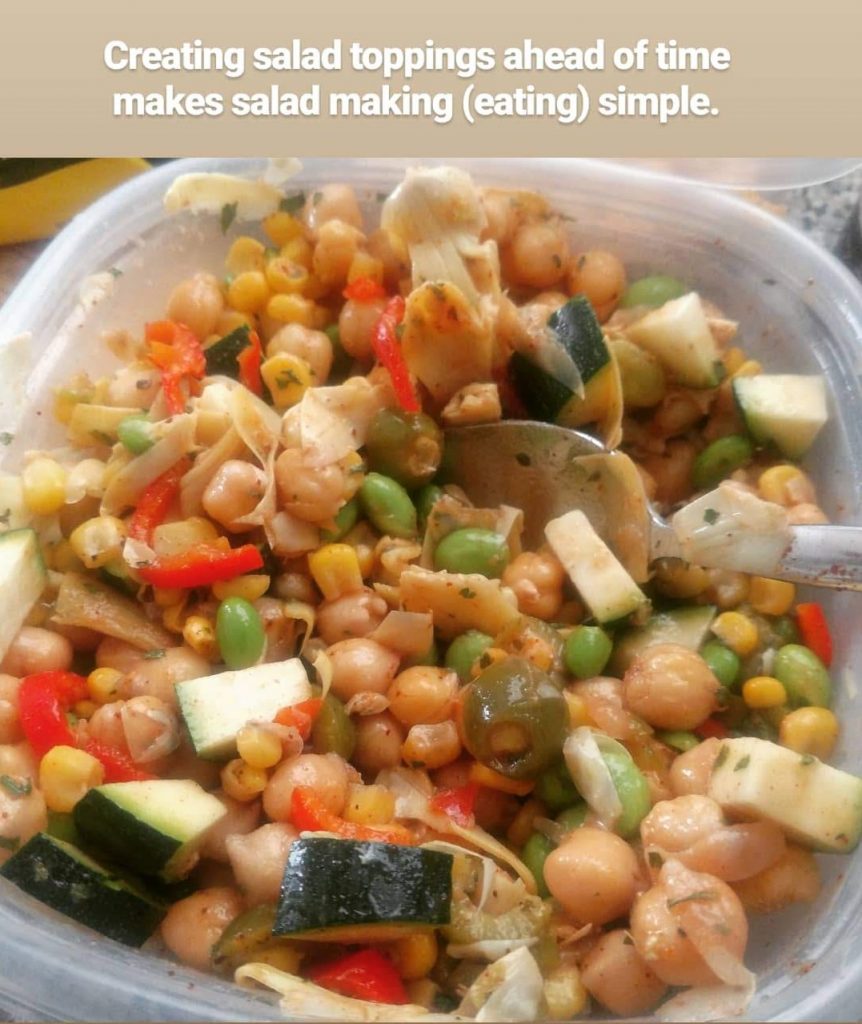 This technique makes creating a mid-day lunch or dinner snack easy.  It also helps with creating a variety in your meals.
What I like to do is put various toppings together into containers and add the salad dressing too. Ideally, choose any ingredients that you would like to marinate in the salad dressing. For me, this is everything other than nuts and soft lettuces, but I will add kale and cabbages because they are tougher lettuces.
Toppings in this photo:  beans – edamame and chickpeas, fresh sweet corn, zucchini, artichokes, bell peppers, and olives.
There are so many vegetable toppings for you to choose from. For more ideas download the "Delicious – 'No Fail' Salads" Guide. Also, check out these delicious oil-free salad dressings.