…for Sandwiches, Wraps and Crackers
This chickpea salad spread has two options.  It can be prepared as "chicken" salad or "tuna" salad substitutes.  See "tuna" flavor salad add-in options below under the ingredients section.
Ingredients: Of course substitutions can be made for many of these ingredients, but this list serves as a general guideline.
One 15 ounce can of chickpeas (or 1 1/2 cup home cooked), drained and rinsed
1 stalk of celery
1 green onion (or 2 TBS red/white/yellow onion or 1 scallion), finely chopped
1 – 2 TBS tahini (or homemade vegan mayo or any dressing of your choice)
1 1/2 tsp mustard of choice
1/4 cup of nuts (pecans, walnuts, almonds, etc)
1 – 2 TBS dried cranberries
2 tsp fresh lemon juice
dash of paprika
salt and pepper, to your liking
Add-ins for the "tuna" flavor: One or the other will do just fine
1 sheet of nori seaweed, crumbled
4 mini sheets of any nori seaweed snacks
1/2 – 1 tsp of kelp powder
Directions:
Add all the ingredients to a food processor then mix/chop.  Or mash the chickpeas with a fork and then add remaining ingredients.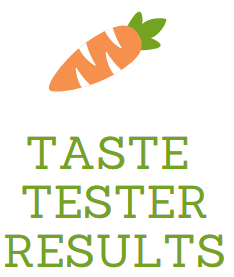 SUCCESS!
I offered the chickpea "chicken" version salad to someone who had never tried anything similar to this before. I was informed that he was not a fan of hummus. I put the spread into a tortilla wrap with avocado and jalapenos. After the first bite, the response was, "Not bad." But when the plate was empty, he asked for the recipe.
More chickpea recipes: