Jump to recipe
Yes, vegan meringue is possible using aquafaba. Aquafaba is the left over water after cooking dried beans or legumes. The only one I've ever used is that which I have after cooking chickpeas/garbanzo beans. I think chickpea water is the most popular one for most recipes. (See the aquafaba recipe below.)
I cannot eat pure sugar, so these cookies are not for me, but I wanted to make a dessert that my daughters might enjoy and for those of you who might enjoy them too. But really, I just wanted to try to try a substitute for egg whites to create a meringue cookie. And it works great!
Oh, and before you get started, the recipe below calls for the use of a pastry bag with a star (decorative) end. You can use a pastry bag with a hole cut in the bottom. Or simply use a spoon to plop the meringue onto the cookie sheets. Don't worry…these cookies will taste the same once baked no matter what "shape" they are in.
Vegan Meringue Cookies

Notes
1. I added ginger spice to my last batch and thought it made a good addition.
2. You can also use a dehydrator after the  hour or so baking in the oven. Some say that you can use a dehydrator for the whole baking process, but I have not tried that yet.
Ingredients
3/4 cup aquafaba
1/4 teaspoon cream of tartar
1/2 cup granulated, demerara, or turbinado sugar
1 tsp vanilla extract
pinch of salt (optional)
Food coloring (optional)
Instructions
Preheat oven to 200 degrees F (or lowest setting). If your oven won't go that low, keep the over door ajar.
Line two cookie sheets with parchment pape.
Whip the aquafaba and the cream of tartar together for about 3 - 4 minutes.
Gradually add in sugar (about 1 TBS at a time, allowing it to dissolve between additions), vanilla and salt, if using. (and any other flavorings, see notes below). Continue to beat for about 5 additional minutes.
3. Add in food coloring, just a few drops at one time. (It won't require much.)
Mixture should begin to form stiff peaks and it will actually become thick, fluffy and shiny. (Just make sure that all the sugar is dissolved.)
Fill a large pastry bag fitted with a large star end (or whatever you have and can even just cut a small hole in the end of the bag).
Fill the bag with meringue and pipe onto baking sheets. (Note: These cookies will not spread.)
Bake in the over for about 1 hour to 1 hour and 15 minutes. Turn the oven off after time has elapsed, but do not open the door. Allow the cookies to cool completely with the door closed for 1 to 2 hours.
Once baked and cooled, the cookies will be crispy. Store in an airtight container to keep away from moisture or they will lose their crispiness. Also, keep them away from heat because they will melt.
Leftover Vegan Meringue…
I had left over meringue, so I decided to make vegan lemon meringues desserts. Not pie, because I didn't want to make a crust. I used this recipe . This recipe also contains good tips on making the lemon curd thicker (such as using agar agar flakes). I simply used the basic recipe even without the vegan butter. There is also a link to vegan pie crust recipe and suggestions for store-bought brands.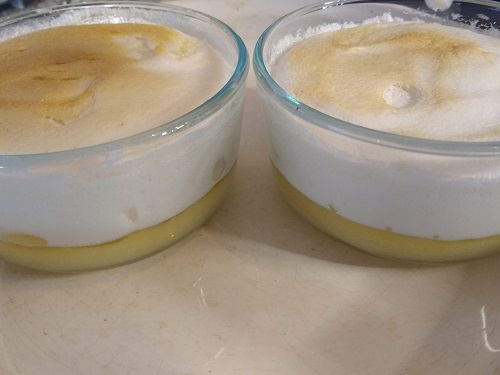 Leftover aquafaba…
I always like to keep aquafaba available for use in some requires that list eggs as an ingredient. I often use aquafaba in pancakes and cookies. But, if I don't use the aquafaba right away, I freeze some in ice cube trays for later use.
How to make aquafaba
I enjoy using chickpeas in many recipes, therefore, I always have aquafaba on hand. I think chickpeas and pinto beans are my favorite legumes. Although, I've never used pinto aquafaba in any recipes…I supposed that you could, but it would give it a pink tint for sure.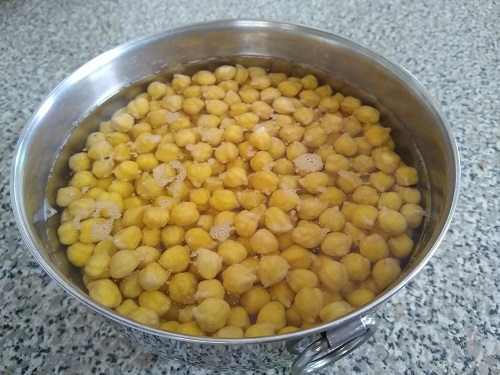 I prefer to soak the chickpeas overnight (or at least 8 hours). Note: The cooking times below refer to soaked chickpeas.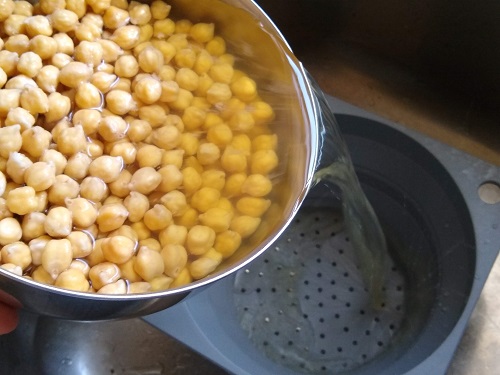 Drain off the soaking water, prior to cooking.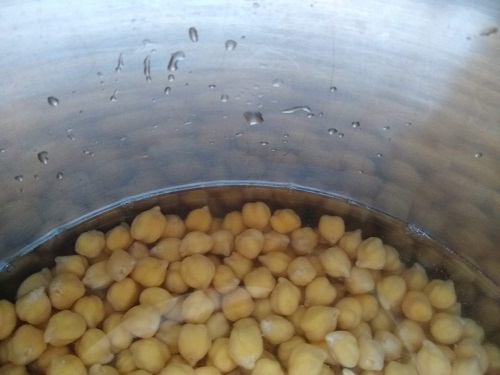 Instantpot: Cover with 1 inch of water. Stovetop: Cover with 2 inches of water.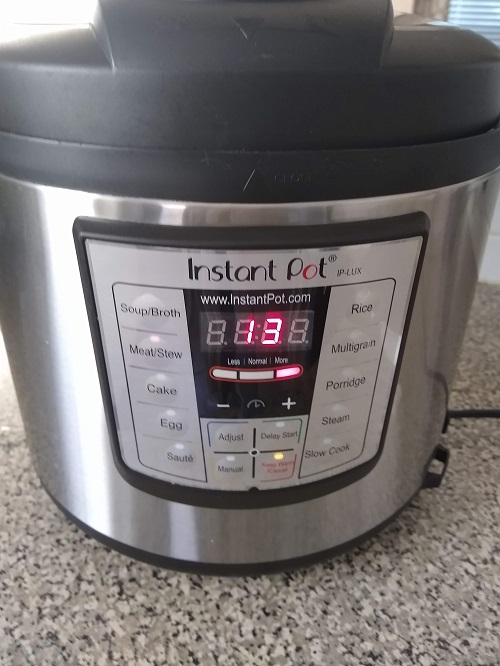 Instantpot: Cook for 13 minutes. Stovetop: Bring to boil for 1 minute, then simmer on low for about an hour.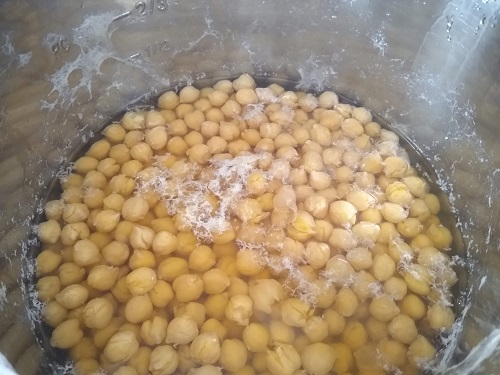 I usually use a spoon to remove some of the froth that appears in the pot after cooking.
Strain the aquafaba into a container for later use.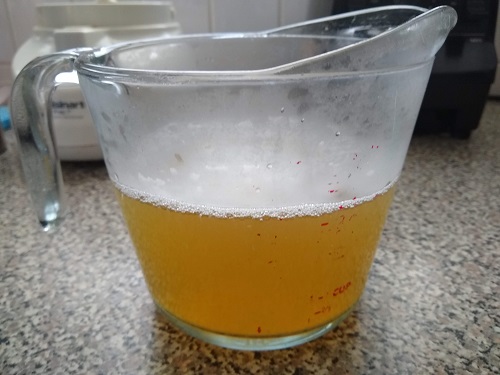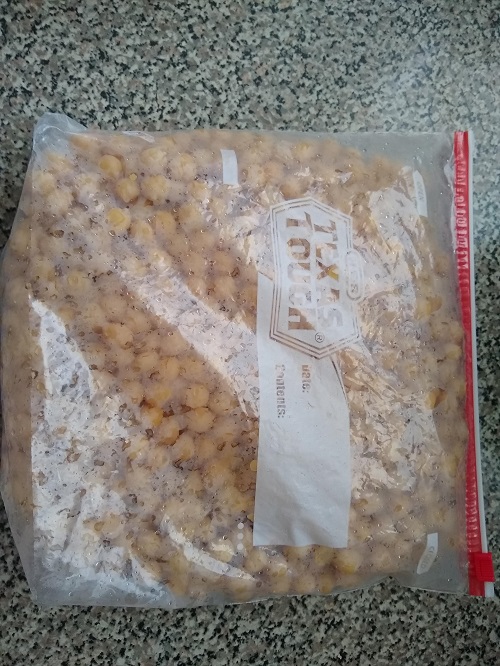 I usually put the chickpeas into the freezer for later use in soups, salads, hummus, stir-fries, tacos, and making tortillas/wraps.